Our Team: Katherine Evans Blakley
---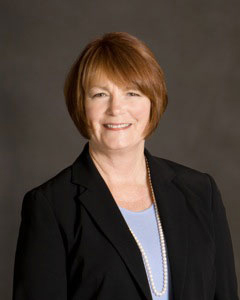 Katherine Evans Blakley has more than twenty-five years of sales, marketing, business development, consulting and management experience. Her in-depth expertise encompasses media, travel & transportation, financial services and aerospace industries. She has exceptional skills in the structuring of complex alliances, which provide her with the ability to clearly understand and communicate strategic and tactical requirements when engaged on a project.

Katherine's experience in assessing candidates and matching to the clients' business requirements as well as her ability to assess management requirements for strategic initiatives has been the foundation of her success.

Katherine holds a bachelor's degree from the University of the Pacific and a master's from California Polytechnic State University at San Luis Obispo. Active in the Colorado community, Katherine serves on several community, non-profit and philanthropic boards.
---
Contact Information:

Phone:
(623) 229-2980 office
(303) 513-5448 cell


Mailing Address:
22409 N. Del Monte Ct., Suite 200
Sun City West, AZ 85375